Table of content:
* Know about the Suits in Rummy
* Know the rules of the same suit
A suit of cards is a category in which cards of different ranks are placed. In a deck of 52 cards, there are four suits— spades, hearts, clubs, and diamonds. There are 13 cards in each suit which all together make the deck of 52 cards.
GetMega Rummy is an amazing platform that lets you play rummy with friends & family on video-chat with real money. Sounds fun, isn't it? Download the GetMega rummy app now!
Suits In Rummy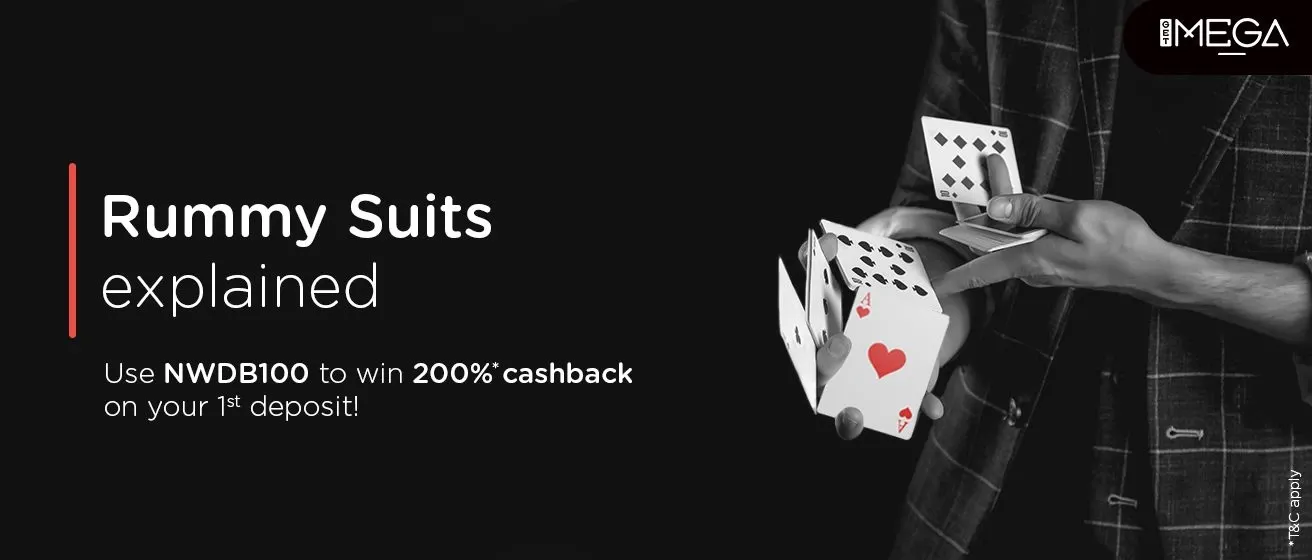 0