Best Zupee Gold Hack For You To Play And Earn Money
Table of content:
We have always been told 'Knowledge is power.' While a true statement in every way, so long we have had knowledge but not all of us had the power, right?
Well, now you have one. You can use that knowledge to earn money in the most simple and quickest possible way. With the Zupee gold app, you can answer simple questions and make money. You can also participate in small games, defeat other players, and earn more.
Do you want the best real money gaming app with nice and simple leaderboards? Not to worry!!
Play some exclusive range of real-money games and challenging contests on GetMega. Download the GetMega app now!
Though an app with a very simple concept, Zupee Gold does have a lot of questions revolving around it, the primary one is how to win money in Zupee Gold. That is why, in this post today, we will discuss a few Zupee Gold hacks that you can use to improve your chances of making a lot of money.
The Zupee Gold hack app is an online money-making platform where you can play simple games, answer trivia quiz questions, and win a lot of money for little to no effort.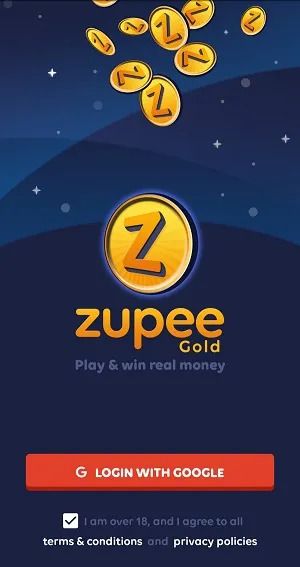 Quiz bowls to earn money have become very popular in today's time, which is why Zupee Gold created the app in a way that sets itself apart from its competitors. There are five distinct reasons why Zupee Gold is different from other trivia apps and so do the Zupee Gold hacks:
They have questions in varied subjects such as history, general knowledge, geography, math, chemistry, etc. Most other apps only deal with general knowledge questions.
They ask 12 questions instead of 11.
If you get a question wrong in other trivia apps, you are either eliminated or you have to use a lifeline. In the Zupee Gold hack, you can simply continue.
There are no defined times for the quizzes. You have to keep checking and register yourself for an upcoming one.
Not everyone will earn on the Zupee app. The prize money is distributed to the top players, even if they got a few questions wrong. It is based on ranking.
Due to these unique features on the Zupee Gold hack app, people are flocking to it by the day. We have taken the time to devise a winning strategy based on legally usable Zupee Gold hacks and tricks to help you out. Read on to know how you can make the most out of the Zupee Gold app.

These strategy and trick shots will help you master the game of carrom
If you want to play and earn money on the Zupee Gold app, you first have to download it. Following the download, you must register yourself on the app using your mobile number and email ID. Of course, you have to verify both, only then will you receive your signup bonus of Rs. 10.
Once your registration process is complete, you need to deposit a minimum of Rs. 25 into your Zupee Gold wallet. This process will provide you with an additional Rs. 25 to get you started on partaking in quizzes. You also receive 6 free quiz tickets that you can use for free participation.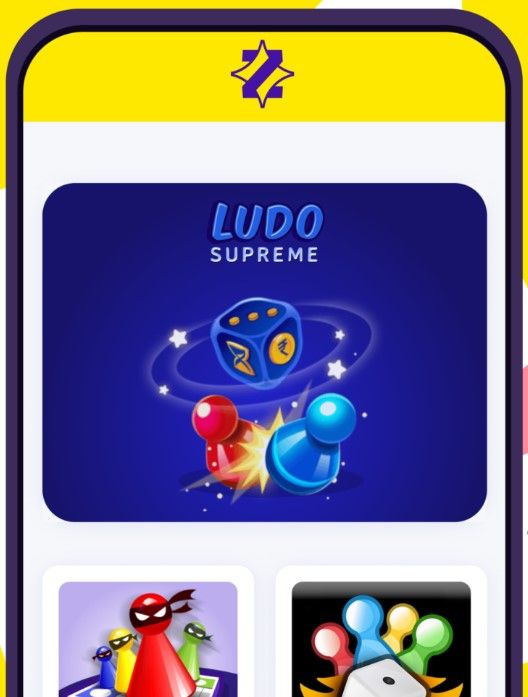 Now, as we have mentioned, unlike Loco, Qureka, IQ Trivia, and other such quiz apps, Zupee Gold does not have a specified time for holding the quiz games. When you finish your registration, you may see an upcoming event on the dashboard. If there are no events available, you have to check back after a while.
If a quiz is available, you need to pay the prescribed amount in order to partake in the game and register yourself. Upon paying and registering, you can see the time for the quiz and return to take part in it. The questions asked on Zupee are very simple and you can choose which subjects interest you, so it is easier.
When you answer questions and get them right, your rank is higher. If you get a question wrong, you can continue to play but it will affect your rank. Luckily, the Zupee Gold platform awards a certain, predetermined number of people from the top of the list.
The amount awarded to you for the quiz will be credited directly to your Zupee Gold wallet.
Placeholder for Automated Banner
Since Zupee Gold is a paid platform, for the most part, you need to strategize in order to improve your odds of earning cash. We have a few Zupee Gold hacks trick below that you can use. However, please bear in mind that these are not Zupee Gold hacks that utilize fake software programs and hack the app. They are more like Zupee Gold tricks which are available to all but not everyone knows of them or uses them. You can easily get an edge on other Zupee Gold players.
Here are a few Zupee gold hacks for you:
The app offers a meager Rs. 30 for referrals. However, since the app is unique and easy to use, you can find a lot of people who have been looking for something similar. Take advantage of that and invite as many people as you can. Keep in mind though, that fZupee Gold only pays the referral bonus if your contact deposits money in their account or takes part in quizzes. So, keep your expectations realistic.
Since Zupee Gold has diverse topics for quizzes, use it to your advantage. Become a connoisseur in at least two subjects aside from general knowledge. You will be able to answer all the questions in those subjects accurately and pick up answers on the way while you play too. Thus, your earning potential will be a lot higher than you imagined.
Since the app has no specified time for quiz games, check back often to find a suitable challenge. Put an alarm or notification alert for the quiz time.
Remember those 6 free tickets? Don't use them on difficult or high-priced quizzes. Use them when you know that you will certainly earn money from that quiz. That means you take part in a quiz for free and earn cash without having to worry about the money you would otherwise have invested.
Zupee gold also offers free tickets for referrals. Collect these as well so you can play multiple tournaments for free.
The quiz questions on Zupee Gold come in text format. Therefore, you cannot use the two-device method or similar hacks. Instead, devise your own Zupee Gold hack by learning to concentrate. If you can type quickly, then put the questions on another forum such as a laptop and tablet to check the answers. Most importantly, trust your instinct.
If you happen to get a question wrong, don't be disheartened. Since Zupee Gold pays a predetermined number of players on the leaderboard, there is a high chance of you earning money even if you get more than one question wrong. Keep playing and improve your odds. Trust us when we say, most people answer at least one or two questions incorrectly.
Scan the app for offers. You may have 100% cashback on depositing money, offers to reduce the cost of quizzes, and innovative ways to earn more free tickets as well.
On Zupee Gold, the usual fee for partaking in a quiz tournament is Rs. 10 which is fine. It may be higher for some quizzes, so lookout. Collect a lot of cash before you think about withdrawing. We have a Zupee gold trick for that too. Read on to find out.
Placeholder for Comparison Banner (Just replace the level 1 slug in data-competitor)
Based on the Zupee Gold hacks we discussed, we have devised a fool-proof strategy using which will help improve your chances of earning money on this app. Here goes:
Start by referring the app to highly-intelligent contacts. It is bound to intrigue them and they will try it out, thus earning you cash as well as free tickets. You can use both to practically take part in quiz tournaments for free.
Partake in quizzes which have subjects that you know very well.
Concentrate. There are no quizmasters to distract you, so use the serenity to your advantage.
No matter if your answers are right or wrong during the quiz, keep playing to stay on the leaderboard. Often, if there are fewer participants than they anticipated, the prize money goes to the lower-ranking candidates as well.
When you earn Rs. 65, you can start withdrawing but don't. Instead, wait till you have at least Rs. 100. Withdraw Rs. 60 and keep the rest to play more quizzes. This way you won't have to deposit any money as such. You are only revitalizing your winnings.
These simple but tactful Zupee Gold tricks will help you spend less and earn more. Just be calm and take part in the quizzes. You will be surprised by your earnings.
Placeholder for Automated Banner
GetMega is a similar site to Zupee Gold but a lot better. It has similar trivia questions that you can answer to earn money, but there's more.
On GetMega, you can play casual games like Warships, Pool, Fruit kaat, Carrom, etc. as well as casino games such as Texas Hold 'Em Poker and Rummy. Therefore, if you get bored of playing question-and-answer games in the trivia section of GetMega, you can refresh your mind with other games.
There are several other benefits to playing games on the GetMega site such as:
They offer substantial bonuses for signing up and for each referral.
They have a lot of games and rules for each of them. Therefore, if there is a game that appeals to you but you don't know how to play it, just learn on the GetMega site itself and broaden your horizons.
You can play simple cash games with beginners and professionals alike. It is an excellent way to learn by practice, devise new strategies, and improve your gameplay.
The games on GetMega only start from Rs. 5. However, if you have a hankering for high-stakes games, you can find ones for higher values as well.
There are numerous contests and regular tournaments for the different gaming categories. You can earn more cash in prize money by participating in these.
They use secure payment channels like PayTM, PhonePe, Google Pay, etc for all the transactions. Whether you are depositing money or withdrawing your winnings, they keep your money safe.
You only need to make Rs. 25 in winnings to start withdrawing money from your Getmega wallet.
They offer paid leaderboards that are unlike any other. You can play consistently to keep up your position among the top 10 rankers on these leaderboards and earn additional cash prizes. You can even end up with exciting rewards like a brand new cellphone or gold coins.
The user interface is very simple, which is why it is easier for anyone with a penchant for playing and earning to make money.
Only verified accounts can play games on GetMega. There are no bots, scammers, spammers, and frauds allowed. Therefore, you can rest assured that if you win, you will get your money.
There are numerous other benefits of playing games on GetMega, which if we start to list, we'll be here for a month. So, allow us to leave you with this thought.
Playing games on GetMega is not just a means to earn small amounts of cash for small expenses. It is a means to make a living from playing your favorite games. Who knows, you may become a professional gamer or a professional poker player by starting your journey here. So get started.
Online gaming market in India is coming up with an exciting series of real money gaming app. Among them one is GetMega which provides a huge variety of games. With 10,000+ daily players on the app, you can win up-to Rs 1,00,000 everyday. Download the app now!
| Question | Answer |
| --- | --- |
| What is Zupee Gold referral code? | The zupee referral code for zupee gold is "iplg4rb" |
| Is Zupee Gold app safe? | Yes, Zupee gold is a legitimate and safe app to play and earn money. Zuppe gold has a tight security system, a strict enrollment process, and a transparent payment procedure. |
| Which games are there on the Zupee games list? | After Zupee review, we find that it has games like Ludo Supreme, Ludo Ninja, Ludo Turbo, Snakes and Ladders Plus, Carrom Ninja, and Trump Card Mania. |
| Title | Slug |
| --- | --- |
| | |
| Zupee Gold App Review: All You Need To Know About Zupee Gold Game App | zupee-gold-review |
| | |
| How to Withdraw and Deposit Money from Zupee Gold | how-to-withdraw-and-deposit-money-from-zupee-gold |
| | |
| How To Download, Sign-In And Register On Zupee Gold | how-to-download-sign-in-and-register-on-zupee-gold |
03 June 2022 | June
This article is authored by Rohan Mathawan, who is presently working as the Vice President of Media Sales and Operations at Techstory Media. Rohan started his career as an online gaming and technology content writer and has written more than 5000+ articles for reputed brands and companies like Techstory Media, MarketingCrap, and a few other ad agencies in the last 4 years. Rohan loves to read about online gaming during his pastime. His passion to create content about online gaming drive him to dive deep into the research of the topic and the result is a highly relevant and captivating piece of content that is appreciated by his readers.
Learnt something new ?
Try your skills with
real Poker
Players
+4,667
What Our 
Players Feel
I have tried almost all of their games & I really like their Card games. One thing I can say say that if you want to win big, practicing matters. Took some time to study Poker and Rummy, but now I am winning about ₹75,000 a month.
21 January, 2021
I had no idea Rummy could be so much fun, yet easy to learn. I also regularly play Poker on GetMega. Playing games is fun, but playing with real stakes is so much more exciting
4 January, 2021
Playing games with real stakes & real people is so much more exciting than playing alone. What makes GetMega special is that I know I am playing against real profiles - now I can play without worrying about trolls, bots or fraud.
2 February, 2021
I have tried almost all of their games & I really like their Card games. One thing I can say say that if you want to win big, practicing matters. Took some time to study Poker and Rummy, but now I am winning about ₹75,000 a month.
21 January, 2021
I had no idea Rummy could be so much fun, yet easy to learn. I also regularly play Poker on GetMega. Playing games is fun, but playing with real stakes is so much more exciting
4 January, 2021
Playing games with real stakes & real people is so much more exciting than playing alone. What makes GetMega special is that I know I am playing against real profiles - now I can play without worrying about trolls, bots or fraud.
2 February, 2021