Best Loco Hacks For You To Play And Earn Money
Table of content:
Human beings are designed to contain a veritable cornucopia of knowledge and facts. However, not all of us grow up to be Albert Einstein or Bill Gates to use that information and earn a living right?
Wrong.
There is a new concept, a line of apps and software programs that you can use to make a living by simply answering questions in quiz contests. Apps like Loco, Qureka, HQ Trivia, Brain Baazi, etc. are fine examples of applications that support earning opportunities by simply taking part in quizzes on a daily basis.
Want a best alternative to the age old online games and have fun?
Download the GetMega app now! Play some exclusive range of real-money games and challenging contests on GetMega.
Today, we will discuss how to win money in Loco by using a few Loco hacks and tricks to assist you. We hope that by the end of this article you will be earning tens of thousands of Rupees daily from this app for only 5 minutes of work.
Loco is a live quiz app available in India wherein you have to answer 10 questions daily during their live quiz show. The questions are mostly based on general knowledge and you have 10 seconds to answer each question.
The concept of the Loco app is to allow hundreds and thousands of players from around the country to partake in the quiz contest together. Every person who gets all the 10 questions right is on the winning list. A sum of money is predetermined before the game begins and the amount is divided equally among all the winners.
Although Loco has the highest giveaways among all its competitors, the sum is still not a lot. The developers are working on accommodating more people to partake in the quiz and increasing the winning prize amount to facilitate earning capability for more people.

Beat your opponents in the game of pool with these tips and strategy
In order to play the live quiz game on the Loco app, you have to download it from the official website and register yourself using your name and contact number. You will receive a referral code that you can use to invite people and that in itself is a Loco hack, which we will discuss shortly.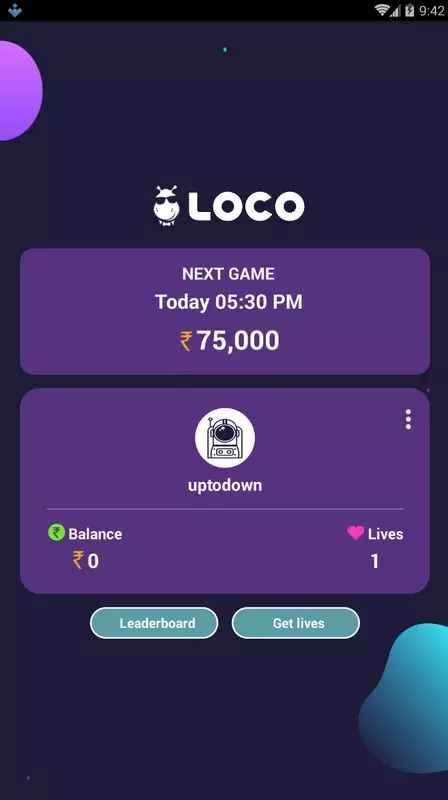 Once you have registered, shared the app, and chosen your username, you are ready to start playing.
How to use Loco app?
First, start by checking the app for the game time. Every day Loco holds two live quizzes, once at 1:30 pm in the afternoon and once at 10 pm. You have to log into the app at least 5 minutes before the live quiz begins so you can answer all 10 questions from the get-go and stand a chance to win the prize money.
When the quiz begins, you will start receiving your questions with a timer that will run down in 10 seconds. You must answer the question within this time.
You must answer the questions correctly in order to stay in the game. If you provide a wrong answer, then you will have an option. You can either exit the game to try again the next day or you can use one of your extra lives to continue.
Once you finish answering all 10 questions, the answers will be recorded and submitted on the Loco platform. You can check your rank and whether or not you are a viable candidate for receiving a share of the prize money on the platform itself.
Once the answers, scores, and particulars are tabulated, the predetermined winning sum will be divided among all the participants who got all the 10 questions right. The amount will vary from one quiz to another but your share will be credited to your PayTM wallet once it is processed.
Playing games on Loco is very easy and you can do it from the comfort of your home, on vacation, or even at the office. The prize money may not seem like a lot but it is a side income that you earn for doing almost nothing besides answering 10 questions for 5 minutes. It does make for a beneficial venture overall. You also need to learn how to deposit and withdraw cash from Loco.
Placeholder for Automated Banner
There are several apps and software programs that promise to help you with Loco hacks but here's the thing. The game is a low-cost, almost free method of earning extra cash. Therefore, instead of using these Loco hacks that may or may not work or can get your account banned for good, you can use our Loco tips and Loco hack tricks. They won't violate the app's policies and you can end up earning more money than you anticipate.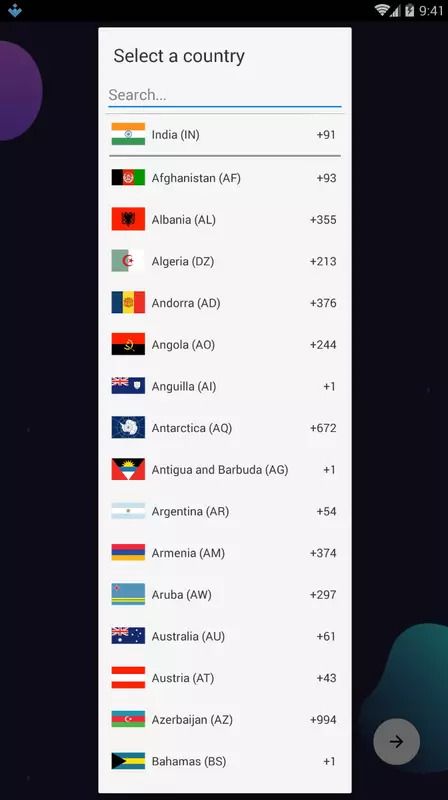 Here are a few Loco hacks that you can use:
Start by utilizing the reference code to invite the most number of people. Each successful referral gives you an extra life that you can use during the quiz when you get an answer wrong.
Share your referral code on social media, Whatsapp, and other networking apps to improve your chances of getting free lives.
Read up on your facts. Since it is a live quiz bowl, and you have about 10 seconds to get the answer right, it is a prime necessity to expand your knowledge base and brush up on your facts.
A very useful Loco hack is to use the 2-device method. It is a little unorthodox and requires a good internet connection, smart devices, and quick processing. Although it is the best Loco hack, don't rely on it entirely. We will discuss it in detail in a second, so you'll know why.
Practice your thumb skills before the quiz begins in order to answer the questions in the allotted time frame.
If your phone has low speaker capacities, either use another device or plug in your headsets, earphones, or air pods prior to the quiz.
These Loco tips may not seem like much but we assure you, they get results. The ultimate goal is to answer as many questions correctly as possible and earn money. Instead of following unethical Loco hacks that could ban your account and destroy any chance you have of making money quickly and easily, just use these Loco tricks instead. Make them your own according to your sensibilities and win the game again and again.
Placeholder for Comparison Banner (Just replace the level 1 slug in data-competitor)
If you are wondering how to win loco every single time, the –device method is the best possible solution. Here's what you need to do:
Install the Loco app on one of your smart devices, be it a smartphone, tablet, laptop, whatever.
On the second device, make sure you have google assistant or Siri available. Any voice command search will do just fine.
When the quiz starts, the host will dictate the questions out loud. Keep your first device on the highest possible volume so that the online assistant on your second device can hear them clearly.
Keep your second device on mute or plugged into a hands-free device. The Loco app should not pick up on the virtual assistant repeating the search command or any fraudulent activity.
Now comes the tricky part. Read the question when the search is underway. If you know the answer, then answer the question quickly. Sometimes. Google search might take a while to process but the 10-second timer will be running. Don't miss a question because you are waiting for Google to spit out the answer.
If the question is common and you know the answer but Google gives a different response, be careful. Often, the virtual assistant may have difficulty hearing the question correctly, which in turn affects the answer it generates.
Our winning Loco tricks are bound to not only help you give the right answers quickly but also to earn more than usual. Although the pool is large, remember, not everybody will get all 10 questions right, even if they use these Loco hacks. This is how to earn money from Loco app.
When in doubt, always go with your gut rather than cheats, hacks, and Loco winning strategies. Your subconscious prompts you with the right answers so listen to it.
Placeholder for Automated Banner
GetMega is a haven for anyone who likes to play games. It is a site that allows users to take part in cash games, contests, and tournaments in various genres that have a multitude of available games and challenges. You can play to win which helps you earn a ton of money from doing what you love.
There are three main categories of games on the GetMega site, so you will never get bored. There are trivia quizzes as you find in apps like Loco, Qureka, Brain Baazi, etc. These games test your mathematical abilities, cognitive skills, and general knowledge.
You also have access to casual games. There are some entertaining options like Fruit Kaat, ABC Rummy, Dot and Dash, Warship, etc. The site also has virtual table games such as Go Pool, Carrom, and more.
The most beneficial games on GetMega are their casino games. You can play high-stakes and low-stakes tournaments and cash games of Rummy, Texas Hold 'Em poker, and more. Since the platform only permits verified profiles to play these games, you can rest assured that no one will ever be able to cheat you out of your winnings. Additionally, no bots, fake accounts, and scammers are allowed on the GetMega site. Therefore, the games feature a level playing field with equal opportunities for all.
Another exciting thing about GetMega is the access to paid leaderboards. These daily, hourly, weekly, and monthly leaderboards show your ranks against serious players who also partake in these special leaderboards. The benefit is, if you hold the 1st to 10th ranks on these leaderboards, you can win an additional sum of cash prize. You may even end up winning gold coins or a brand new cellphone as well.
Aside from these incredible earning methods on GetMega, you can also make money quickly. The site offers a substantial signup bonus and backs it up with a referral code. Each time someone uses your referral code to sign up on GetMega, you are rewarded with a handsome bonus. It really helps to get you started.
You do need small investments to play games on GetMega but here's where the next benefit comes into the picture. The games start at a measly Rs. 5 and range to thousands. Based on your skills and requirements for stakes in the game, you can choose the tournament, cash games, or contest with an affordable buy-in value.
There are several more benefits to playing games on GetMega such as their interactive and simple user interface, the communicative feature so you can play with your friends and family, the wide range of game strategies, rules, etc. to help you learn more advantageous games, and more.
Join GetMega today to start reaping the benefits. Your side hustle will soon become your full-time income before you realize it.
GetMega is a wonderful real-money gaming app. It is developed in India and its game has a great interface. It allows only real players. Download the app now! With 10,000+ daily players on the app, you can win up-to Rs 1,00,000 everyday.
| Question | Answer |
| --- | --- |
| Does loco really give money? | Yes, Loco lets you participate in quizzes and give money if you answer them correctly. The winning amount is credited to your Paytm account directly. |
| Can we earn money from loco? | Yes, Loco is a money-earning app and you can earn money from Loco by playing trivia quizzes. |
| Title | Slug |
| --- | --- |
| How to Withdraw and Deposit Money from Loco | how-to-withdraw-and-deposit-money-from-loco |
| How To Download, Login, Sign In, Register Loco | how-to-download-login-sign-in-register-loco |
| What Are Some Famous Apps Like Loco: Get The Details Here | what-are-some-famous-apps-like-loco-get-the-details-here |
03 June 2022 | June
This article is authored by Rohan Mathawan, who is presently working as the Vice President of Media Sales and Operations at Techstory Media. Rohan started his career as an online gaming and technology content writer and has written more than 5000+ articles for reputed brands and companies like Techstory Media, MarketingCrap, and a few other ad agencies in the last 4 years. Rohan loves to read about online gaming during his pastime. His passion to create content about online gaming drive him to dive deep into the research of the topic and the result is a highly relevant and captivating piece of content that is appreciated by his readers.
Learnt something new ?
Try your skills with
real Poker
Players
+5,345
What Our 
Players Feel
I have tried almost all of their games & I really like their Card games. One thing I can say say that if you want to win big, practicing matters. Took some time to study Poker and Rummy, but now I am winning about ₹75,000 a month.
21 January, 2021
I had no idea Rummy could be so much fun, yet easy to learn. I also regularly play Poker on GetMega. Playing games is fun, but playing with real stakes is so much more exciting
4 January, 2021
Playing games with real stakes & real people is so much more exciting than playing alone. What makes GetMega special is that I know I am playing against real profiles - now I can play without worrying about trolls, bots or fraud.
2 February, 2021
I have tried almost all of their games & I really like their Card games. One thing I can say say that if you want to win big, practicing matters. Took some time to study Poker and Rummy, but now I am winning about ₹75,000 a month.
21 January, 2021
I had no idea Rummy could be so much fun, yet easy to learn. I also regularly play Poker on GetMega. Playing games is fun, but playing with real stakes is so much more exciting
4 January, 2021
Playing games with real stakes & real people is so much more exciting than playing alone. What makes GetMega special is that I know I am playing against real profiles - now I can play without worrying about trolls, bots or fraud.
2 February, 2021