Best Ace2Three Hack For You To Play And Earn Money
Table of content:
Card games are such a delight. You can play them with your family, with your pals, and even teach them to your kids, not the ones involving money though. We don't want to encourage gambling addictions.
Games involving cards have been around for centuries. People played them for entertainment as well as gambling. However, as we matured and times changed, these card games became available on online channels and apps so you can now enjoy hearty gameplay with strangers on the internet too.
Are you fond of vibrant interface of games in real-money gaming apps? Then we got a nice option that you will surely want to try!
Download the GetMega app now! Play some exclusive range of real-money games and challenging contests on GetMega.
One such app that allows you to play card games, specifically Rummy, is Ace2Three. People usually ask what is A23 game. It is a considerably newer app as compared to its competitors but has gained quite a user base. Today, we will discuss some Ace2Three hacks and tricks that you can use to maximize your earning potential on the app.
Ace2Three is an online Rummy platform where you can play numerous rounds of the classic card game and earn a lot of money. The app has faced some controversy from people who claim that they pay in the initial stages, get addicted, and then stop paying. While these accusations are not entirely baseless, it is still a viable forum for people with good skills in card games to earn a quick buck.
If you want to keep up your earning streak from playing Rummy, we have a plan to use the Ace2Three winning strategy. Start playing on Ace2Three and use the initial days to earn a lot of cash using the Ace2Three hacks. Once you make a substantial sum of money, switch over to GetMega. The site is 100% genuine and keeps on rewarding people. It is not even a trick because you win games on GetMega and get paid for it directly.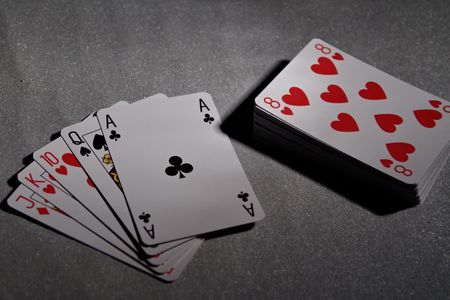 We'll tell you all about GetMega, but first, let us discuss the Ace2Three hacks for the app, how to play games, and viable Ace2Three tips and tricks that will assist in winning the games, at least as long as they are paying.
Rummy players have a fantastic opportunity to play and perfect their winning strategy in Ace2Three so they can subsequently port their skills to another, more profitable channel. To learn how to download the Ace2Three app on your device, you can check out our article on the same.

Learn to master the game Rummy without even spending a Penny.
The first thing you need to do to earn money using the Ace2Three hacks is to download and install the app. Once it is installed, you can use your email id and mobile number to register on the platform and start earning.
The basic concept of the app is to take part in Rummy games by joining Rummy tables and that's where the first Ace2Three hack comes out to play. The app starts you off with Rs. 50 as a reward for verifying your mobile number. Subsequently, they also offer Rs. 2800 as a signup bonus. However, you will have to deposit money into your Ace2Three wallet to start playing the games and earning money. Still, the amount they offer can be used to utilize the Ace2Three hidden tricks to earn a little extra cash.
There are several ongoing events, offers, and promotions that also allow you to earn some beneficial cash rewards. You can also use the referral code to earn some handsome bonus rewards, which is in itself a useful Ace2Three hack.
Ace2Three has various types of Rummy games such as Points Rummy, Deals Rummy, Gun Shot, etc. You can even play Pool Rummy with variants of 101 Rummy, 201 Rummy, or 'Best of Three' games. After reading some of the A23 game reviews or A23 rummy reviews about the ace2three rummy hack apk, you can choose which variant you like or know very well and start playing.
To play the games, you will need to use your deposited cash amount in order to buy into the game. There are cash games that have buy-in values anywhere from Rs. 3 to Rs. 100. These games have turbo tables for the tournaments, which makes them fun and challenging.
You can also take part in AcePoints and special tournaments using the Ace2Three hacks. For beginners, they have Beginner Tournaments. Each gaming contest has its own buy-in value so check the ones that suit your financial requirements and level of expertise before you buy into them.
Check out our post on how to deposit and withdraw money from the Ace2Three app for more information. Now that you know the various aspects that help you earn money on this platform, let's discuss the useful Ace2Three tricks that you can use.
Placeholder for Automated Banner
If you want to use external Ace2Three hacks to elevate your earning potential, we are going to stop you right there. Gambling is illegal in India but the platform has provided a safe means to gamble without breaking the law. Using software programs and external hacks can not only get your account banned for life but you may also face additional charges. The allegations against this platform may stem from frequent fake profiles and automated bots joining the game and rigging the prizes. That makes the games unfair.
Instead, opt to use our Ace2Three strategy and tricks. These are primarily Ace2Three winning tricks that utilize the offerings of the platform to its full potential.
Start by scanning the platform like a hawk. Find out all the promotions, ongoing offers, and events. Sometimes, you can earn substantial amounts of money as a bonus when you deposit a small amount of cash. You may even find events where you end up earning lacs from a single tournament. These are Ace2Three hacks that people overlook when they play simply to pass the time. You could take advantage of unexplored opportunities and earn really big.
Go through the list of game types. There are lots of Rummy variants and each game category has its own benefits. For instance, in point games, you can rig the penalty by using our Ace2Three strategy that we're about to share. In Gun Shot Rummy, you only play against 2 to 6 players, which means that your chances of winning more rounds are higher. Analyze these options carefully and choose the most suitable type of Rummy game.
Take part in multiple tournaments. As an amateur, you can take part in the beginner's tournament to get the hang of the gameplay and their reward systems. You can also earn a little money and develop your Ace2Three strategy before you take your game to the big leagues. When you join the AcePoints tournament, use the Ace2Three hack strategy that we are about to share shortly to earn more chips.
Partake in the special tournaments without fail once you develop your game. They give away massive rewards, so you can literally earn a ton of cash by simply winning multiple rounds of Rummy and making it into the winners' leaderboard with our Ace2Three winning strategy.
Since this is a virtual card table, you cannot see your opponents, nor can they see you. Use this to your advantage. Organize your cards quickly and keep what you want to discard, ready. Then keep a close eye on what your opponents are picking and throwing away. This will help you strategize, bluff, and get them to discard the cards that you want.
The Ace2Three hacks are true for any game of Rummy, really. The trick is to have an Ace2Three strategy up your sleeve that will help you make your sets and sequences quicker than your competitors, thus resulting in more earnings.
Placeholder for Comparison Banner (Just replace the level 1 slug in data-competitor)
We have an Ace2Three strategy for you that will definitely result in more wins than losses. You can memorize it and implement it during gameplay like a checklist to simplify matters and improve your chances of earning:
Take a look at your cards when they are dealt. Do they consist of at least two sets of consecutive cards of the same suits, i.e., a means to make 2 pure sequences? Do they contain a pair? If not, quit the game and wait for the next round. This is, by far, the best way to win Ace2Three.
Start making pure sequences from the get-go. This is another best trick to win Ace2Three because in Rummy, especially in the points' variety, the cards in the pure sequences are not considered during the payouts. Therefore, even if you don't win, what you pay will be far less than usual. Strive to make at least two pure sequences with your cards. They can be of three cards each or higher.
Discard high-value cards if they are not a part of your pure sequence. This Ace2Three hack will save more money, that you can invest in playing another round to win back your cash.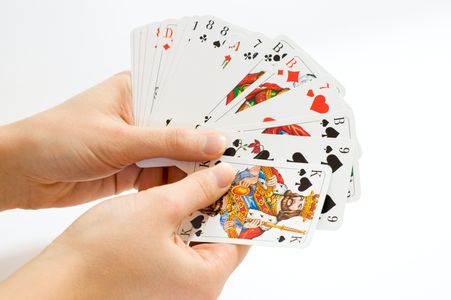 Another useful Ace2Three trick is to accumulate cards with mid-values from 4 to 10. These are ideally available much quicker and you can make valid runs with them.
Use the jokers as much as possible to finish your sequences and sets quickly.
If you finish organizing your cards, don't declare and submit them without checking them thoroughly. It is a useful Ace2Three hack since in Rummy games, submitting an incorrect set, i.e., one that doesn't have at least one pure sequence and all the remaining cards in sets or runs will result in the heaviest penalty. This is especially true in Points Rummy, so be very careful.
Lastly, if another player submits their hand, don't panic and give up. Keep making your set till your amount is deducted. This is simply because sometimes another player may submit an invalid set of cards. In that case, the program will penalize them, and the next player to submit a valid hand will win the game. Rummy is an exciting game to earn money and Ace2Three does make it possible. Use the Ace2Three hacks and strategies that we shared to make as much money as you can. Once you feel like the claims and allegations are true and the app is not paying, switch to GetMega to continue playing and earning real cash.
Placeholder for Automated Banner
For every 100 rupees, you play on cash games and premium entry tournaments, you earn 1 AcePoint.
Your ace levels also increase as your earn more acepoints. The number of stars corresponding to each ace level will reflect alongside your username.
| | |
| --- | --- |
| Ace Levels | AcePoints Requirement |
| Bronze | On adding cash |
| Bronze to Silver | 500 |
| Silver to Gold | 2,000 |
| Gold to Platinum | 7,500 |
| Platinum to Platinum+ | 20,000 |
GetMega is an innovative online gaming site that allows you to partake in diverse gameplay in order to earn money.
To begin with, GetMega only permits genuine and verified profiles to play games on the site. Bots, scammers, and frauds are eliminated with their strict screening process.
Once you register yourself on the site, you receive rewards. You can earn more rewards or gems by sharing your referral code. For each successful referral, the app awards you.
As we have mentioned, there are several types of games on GetMega. You can play trivia games that test your mathematical skills, cognitive abilities, and general knowledge. You can also play casual games like Warships, Dot and Dash, Fruit Kaat, etc. There are even challenging casual games such as Pool, Carrom, and more.
If you like casino games with some legal gambling action, you can play games like ABC Rummy, Classic Rummy, Texas Hold 'Em Poker, and other such games. The site has cash games where you can practice and develop your strategy then move on to the regular contests and tournaments held on GetMega.
The games on this site start from Rs. 5 and range up to thousands. Depending on your level of expertise and financial requirements, you can play any game of any amount that tickles your fancy. The low-stakes games are a good way to practice your skills and the high-stakes games bring big rewards. You can even join the GetMega paid leaderboards, where maintaining your position among the top 10 candidates will help you earn additional cash, goodies, and exciting rewards. The benefits of playing games on GetMega are plentiful. Even using the Ace2Three hacks in the first few days won't help you earn as much on the former platform as you earn on GetMega for a long period of time. Join the platform today and not only will you be making enough money to pay your bills but you can actually start a career as a professional poker or rummy player.
Various apps have their own unique features but GetMega has it all!! Download the app now! With 10,000+ daily players on the app, you can win up-to Rs 1,00,000 everyday.
| Title | Slug |
| --- | --- |
| How To Withdraw And Deposit Money From Ace2three? | how-to-withdraw-and-deposit-money-from-ace2three |
| How To Download, Login, Sign In, And Register Ace2Three? | how-to-download-login-sign-in-and-register-ace2three-2 |
| Zupee Gold App Review: All You Need To Know About Zupee Gold Game App | zupee-gold-review |
Learnt something new ?
Try your skills with
real Poker
Players
+4,668
What Our 
Players Feel
I have tried almost all of their games & I really like their Card games. One thing I can say say that if you want to win big, practicing matters. Took some time to study Poker and Rummy, but now I am winning about ₹75,000 a month.
21 January, 2021
GetMega has some of the most fun & well designed games I have ever played. Plus winning real money playing games — what more could I ask for! My childhood favourites - Carrom, Warship, Chinese Chekkers & GK quizzes - everything's here.
29 January, 2021
Playing games with real stakes & real people is so much more exciting than playing alone. What makes GetMega special is that I know I am playing against real profiles - now I can play without worrying about trolls, bots or fraud.
2 February, 2021
I have tried almost all of their games & I really like their Card games. One thing I can say say that if you want to win big, practicing matters. Took some time to study Poker and Rummy, but now I am winning about ₹75,000 a month.
21 January, 2021
GetMega has some of the most fun & well designed games I have ever played. Plus winning real money playing games — what more could I ask for! My childhood favourites - Carrom, Warship, Chinese Chekkers & GK quizzes - everything's here.
29 January, 2021
Playing games with real stakes & real people is so much more exciting than playing alone. What makes GetMega special is that I know I am playing against real profiles - now I can play without worrying about trolls, bots or fraud.
2 February, 2021